Skyline High School

---
---

Skyline High Class of 1973
Welcome to the Skyline High Class Of 1973 web site. We have now celebrated our 40 year class reunion. It was fantastic to get together to celebrate and see how we are doing. From what we observed, we are doing quite well, thank you very much.
Class of 73, we want to make this site more interactive, so each month or more frequently we will be posting something from one of our more literary classmates to create interest, thinking and chuckles as you read what is posted. You all also can post pictures to the website and we will get out instructions for that also.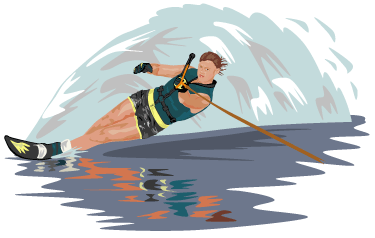 Acting Your Age - Contributed by the funny guy Steve Davis
It's hard to comprehend! I've reached the halfway mark to my 120th birth date (I prefer viewing the glass as half-empty). No small feat when you consider Vegas had it as a long shot that I would make it out of my teenage years. Thankfully, those teenage years are long past, and stored with pleasure (and much relief) in my memory box.
Several months ago, I attended the funeral of a neighbor who had lived in our neighborhood as I was growing up. Many people from the old "hood" were there. One lady came up to me, hugged me and called to her companion, "Honey, come see who's here. It's the Davis boy, Warren and Marge's wild son!" She then proceeded to remind me of how I earned that image seared in her memory. Wow! Talk about a legacy frozen in time.
Looking back, the years have peeled back with such velocity; I think I've actually experienced wind shear. How long has it been since I was "the Davis boy, Warren and Marge's wild son"? I sometimes forget that I haven't always looked like "Yoda - The Ancient One" or acted like Eeyore. It was surreal.
I have invested decades on refinement, soul embellishment and structural re-alignment. All designed to improve that "wild son" my parents spawned. Where's the wisdom in that? And where is the "me" I used to be? Lost in the swift passage of becoming transformed, that's where. Personally, I'm frustrated with that model...I'm tired with acting my age.
Ah, the days of my youth, before time and good intentions genetically modified me into a grumpy old man; before I became the sum total of all my inefficiencies; back when I was organically capable of only the most elementary reactions, and did not agonize about things that I could not change or control; back before I had a repository of spare tires around my midsection.
Those days are gone. I'm now expected to be the Universal Buddha, the model of morality, perched atop the summit of the Perfection Pyramid, living in fear of Biblical vengeance and become a beacon of wisdom and prudence. I'm supposed to act my age -- good luck with that.
In an act of defiant self-preservation, I'm returning to those sunny days of malfeasance in adolescence and channeling my inner brat. I'll retire to a yurt in some vast tundra where I can renounce my flawlessness without disruption, and with giant steps, regain my natural integrity and hang, like a chad in the wind, free of guilt and regret. I plan to post the following 14 Theses on the front doors of the Shady Acres Retirement Home:
I will talk with people who don't use long, difficult words but rather short, easy words like "Let's go to lunch".
I will place parental controls on my children's computers that block Google searches for "A Place for Dad".
I will explore and discover a means by which I can return to the asylum of my former "wild" self.
I will convince myself that wrinkles give a face character.
I will endeavor to curtail my personal magnetism and not let it get out of control.
I will renounce any redeeming qualities, which I may still posses.
I will never - ever - forget that it's a good day to have a good day.
I will count age spots and freckles and use them in computing my IQ scores.
I renounce all moral "zits".
I will remember to value the moment until it becomes a memory.
I will mold myself into the configuration of my memory foam imprint when I was a lad, to see beyond who I ought to be and remember who I am.
I will joyfully resist the temptation to master all of my impulses.
I vow never to fix things that don't need fixing - or mend things that do.
I no longer want to focus on fixing me. However, with the time left, I want to fix the world…a much simpler task.
May the "second half" be as kind as the first half.
This is the official website for our Class. To join (it's free!), click 'Classmate Profiles' at left and locate your name. It only takes a few minutes to update your profile. If your name is not on the list then hit the 'Contact us' link and let us know and we will add your name. It's a two-step process: 1) you'll need to join first before you can 2) see profiles of other class members or send secure messages to other registered alumni.
'Classmate Profiles' is a secure online directory that only logged-in '73 alumni can view. When you update your profile, you make choices about privacy. Email addresses are required but will never be displayed; only a 'send private message' link. You'll receive a welcome email after you 'save' your updated profile.
How can you help? If you're in touch with 'Missing Classmates' or alumni who haven't yet updated their profiles here, please help us by clicking on their name to send an email invite - thanks. We will be sending postcards to alumni for whom we have addresses (who hadn't yet registered on this Site.) As 'undeliverable' postcards are returned, the 'Missing Classmates,' the list grows, so check it often and help us out!
Feedback/suggestions are always welcome--use the 'Contact Us' link.