Skyline High School

---
---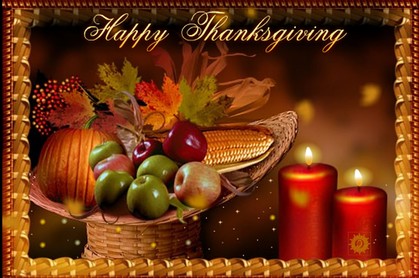 Skyline High Class of 1973
Welcome to the Skyline High Class Of 1973 web site. We have now celebrated our 40 year class reunion. It was fantastic to get together this year to celebrate and see how we are doing. From what we observed, we are doing quite well, thank you very much.
Class of 73, we want to make this site more interactive, so each month or more frequently we will be posting something from one of our more literary classmates to create interest, thinking and chuckles as you read what is posted. You all also can post pictures to the website and we will get out instructions for that also.
Here is this month's article by Vikki Pack Carrell. Thank you Vikki..
Reunion Fever
Friends come and go, but with a precious few you should hold on. Work hard to bridge the gaps in geography and lifestyle, because the older you get, the more you need the people who knew you when you were young. -Author unknown
It's hard to believe that over a year has passed since we received postcards in the mail inviting us to attend the Skyline High School Class of '73 Reunion. Do you remember the thoughts that flooded your mind as you pulled the invitation from the mailbox? OMG has it been forty years? Why on earth would I want to go back to see people I haven't seen in four decades? I was semi-conscious during high school, no one will remember me. Did these thoughts prompt you to quickly toss the post card in the nearest garbage can, convinced that class reunions offer NO benefits?
Facing a class reunion can be daunting and overwhelming. Forty years is a long time! But for one nostalgic night, we each revisited the best parts of high school without worrying about the unimportant, silly stuff. Conversations did not revolve around accomplishments and real estate. No one was inclined to compete and compare. We simply spent time chatting about the roller coaster of life's ups and downs, our kids and grandkids, sharing pictures and high school memories. It was fascinating to learn what classmates had been doing, reminisce about the good old times and catch reunion fever.
Why do high school reunions mean so much more to people than other reunions? I think the late, great editor and columnist, Meg Greenfield said it best in her memoir: "So far as I have been able to discover, nobody, regardless of station, gets over high school." Class reunions do help us recall the best memories of high school, laugh at the worst memories of high school, and view it all from a different perspective.
Our class reunion was not a flag-flying event but a private gathering of, "our group," from Skyline High. And it was remarkable. As I navigated my way through the crowds that evening, it was heart-warming to see the smiles, hugs and feel the energy generated by you – my classmates and friends. One by one, the past reconnected. It was an evening filled with laughter, memories and sheer enjoyment.
The benefits of a class reunion vary from person to person, and I believe, are best appreciated in retrospect. As a member of the reunion committee, I had a front row seat. I watched the reunion evolve from a single post on Facebook to a night that connected the past to the present, bridged differences, and allowed each of us to embrace the "good stuff."
I reached out to a few committee members and asked them to share their feelings about the reunion – in retrospect.
First, it was great to see classmates, whether it be during the committee meetings or at the reunion. I thought that the tone at the reunion was exceptional, meaning that everyone seemed to be very comfortable. The survey bears that out. I do not know whether the location or format helped this, but past reunions were a bit uncomfortable because people had staked out their tables and there was not much mingling during dinner. The format of grabbing food and just wandering around and visiting worked pretty well. Comments on the post reunion survey indicated that people liked having it at Skyline. This week we had another survey response and that was her thought. The majority would like to have it at Skyline again. It seemed that the booze free environment made many a lot more comfortable. There were a few that expressed disappointment at this, but I think the majority thought it was good. I think that we should have more opportunities to visit. I felt that I did not get the opportunity to spend time with as many as I would have liked. I would like it to go for more than one day and have more activities. I think multiple events would give more opportunity to visit. The class of '72 had a talent night on Thursday, a barbecue at Skyline on Friday and then I think an activity on Saturday. My biggest concern is that we still do not have a response or any information on about half of our class. I guess that number is normal, but it would be great if we could find more of them.
As a side note, we still have good interest in the website. We have more than 17,500 hits and it seems like people are going to the website at least monthly. I have a few people that have said that think Kenny Lone is on it too much, but then they should get on if they have that problem. –Tim Cox
Planning a reunion is a daunting task, but since we had not had a reunion for twenty years a small group of us felt like we had to do something (so we wouldn't be the lamest Skyline class). As it turned out another group of folks had the same idea and fortunately we combined efforts before too much work had been done.
I spent most of my time trying to track down 800 scattered classmates. I think it is fair to say, everyone on the committee helped with this effort! Initially we thought we'd hear from lots of classmates, they would send us their contact information and the information for the classmates they stayed connected to, but that was not the case. So I began digging. I used the voter registration files for Utah, Washington and Colorado. These states list birthdays and addresses which helped the search process. I was extremely happy when female classmates kept their maiden names. I also searched the Salt Lake County assessor site to cross check addresses. Another source was the Federal Election Committee website. The point was to reach as many classmates as possible. I spent so much time searching online, but to my surprise three classmates (Valeri Neel, Janet Mortensen and Amy Storrs) also work for the State in the Department of Commerce. I found them two floors down from my office. Sometimes you don't have to look very far to find a familiar face. That was a fun surprise!
I feel frustrated that many of our classmates remain unregistered on the website. As I requested at the reunion, I hope you will contact your friends and get them on the website, we promise not to contact them if that is their preference. Now that we have the website future reunions will be much easier to plan. –Carolyn Godfrey Roll
For me, the event was perfect. I enjoyed connecting with classmates I haven't seen in decades. It was fun stepping into the past to reminisce and catch up. I agree with Carolyn, planning a reunion is a daunting task, and attending one can be a bit overwhelming too. Forty years is a long time! Thanks for side-stepping your fears and doubts about attending our class reunion. I hope it was worth it. If you were unable to attend, we missed you, but thanks to technology we can connect locally and globally.
I'm looking forward to our 45th reunion and learning where the roller coaster of life will have taken us. One thing I know for sure, it will be a celebration filled with smiles, hugs, laughter, and memories, and once again we'll catch reunion fever!
Submitted by: Vikki Carrel
WHAT ARE THOUGHT ABOUT THE REUNION?
This is the official website for our Class. To join (it's free!), click 'Classmate Profiles' at left and locate your name. It only takes a few minutes to update your profile. If your name is not on the list then hit the 'Contact us' link and let us know and we will add your name. It's a two-step process: 1) you'll need to join first before you can 2) see profiles of other class members or send secure messages to other registered alumni.
'Classmate Profiles' is a secure online directory that only logged-in '73 alumni can view. When you update your profile, you make choices about privacy. Email addresses are required but will never be displayed; only a 'send private message' link. You'll receive a welcome email after you 'save' your updated profile.
How can you help? If you're in touch with 'Missing Classmates' or alumni who haven't yet updated their profiles here, please help us by clicking on their name to send an email invite - thanks. We will be sending postcards to alumni for whom we have addresses (who hadn't yet registered on this Site.) As 'undeliverable' postcards are returned, the 'Missing Classmates,' the list grows, so check it often and help us out!
Feedback/suggestions are always welcome--use the 'Contact Us' link.
ANNOUNCEMENTS
| | |
| --- | --- |
| • | I want to inform fellow classmates that our dear friend, Susie Black Dunn, lost her best friend, law firm partner and husband last Sunday. His obituary (Tim Dalton Dunn) is in the Salt Lake Tribune starting today, 11/6/14. He attended our reunion with Susie. |