Skyline High School

---
---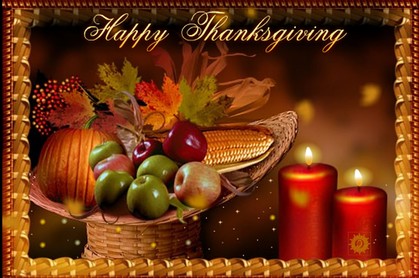 Skyline High Class of 1973
Welcome to the Skyline High Class Of 1973 web site. We have now celebrated our 40 year class reunion. It was fantastic to get together this year to celebrate and see how we are doing. From what we observed, we are doing quite well, thank you very much.
Class of 73, we want to make this site more interactive, so each month or more frequently we will be posting something from one of our more literary classmates to create interest, thinking and chuckles as you read what is posted. You all also can post pictures to the website and we will get out instructions for that also.
Grateful to You
It is hard to believe that it has been more than 41 years since we walked the halls of Skyline as teenagers. Frequently I bump into people from Skyline and I always get a charge out of that meeting. Yesterday I was eating dinner at the new Bismarck Temple President Russell Osgethorpe's home because he wanted to talk about the members in our stake. He asked me how I landed in North Dakota and asked me where I grew up. I told him, "Salt Lake City". He said, "really, where in Salt Lake." I said, "I went to Skyline High School." He said, "I went to Skyline too." As usual my wife rolled her eyes, and said " I cannot believe how often that happens". He said, "yes there are many good people that went to Skyline". We chatted on and I found out that he lived right across from Ross Hanson's home. Ross was one of my friends growing up and I knew exactly where he lived. I am thankful for my time at Skyline. It was memorable for me. At this time of year I reflect back on my life and realize that I have had a good life. I appreciated the freedoms I had as a kid to roam,to have friends and have experiences together. I think I walked a million miles to events and friends homes. I bet my dad had no idea where I was most of the time. I remember in junior high being rejected by Suzy Hunsaker. It was a tough time for me. I thought she was crazy great. She dumped me for a younger man, Kip Siggard. I got over it, but at the time it was tough. I remember dancing at one of the dances with Janet Maughan. It was great because she is one of the only girls I towered over. I bet she is still short, but she is big hearted friendly.I enjoy seeing her comments on the website and hope to have a good conversation with her in the future. I also remember many times being at Sue Black's house. They had a barbecue and an endless supply of hamburgers. She would always let us cook a burger for our endless teenage hunger. On Sunday's we would go there and eat leftovers from their Sunday meal. Her mom always cooked a huge dinner on Sunday and I think she liked having us help eat it. Sue was the nicest person on earth. Kind, warm and smart. I hope she knows of our support and love for her at the passing of her husband. I know she was there for me when my mom passed away. Thank you Sue. There were so many others that I learned from. In high school, Dave Jacobsen and I both had old Volkwagen bugs. Jake learned that if you turned the rims inside out that it made them look like mag wheels. We both did it & I think he sprayed his rims silver so they really looked hot. I missed seeing Jake at the reunion but I am grateful for his competitive nature and his friendship. Since the last reunion I have had the chance to have lunch in Bismarck with Peter Vickery. I did not know Peter very well in high school, but we had a great lunch and he is a great guy. I appreciated him contacting me so that we could have lunch. Steve Davis has been here recently and asked to meet for lunch also, but each time I have been out of town. Keep trying Steve, i would like to go, but you should wait until after the winter. It does get nasty here.
I think Russell Osgethorpe was right, there are many good people that went to Skyline. I am appreciative of those relationships I have and have had with many of you. Have a Great Thanksgiving.
Tim
This is the official website for our Class. To join (it's free!), click 'Classmate Profiles' at left and locate your name. It only takes a few minutes to update your profile. If your name is not on the list then hit the 'Contact us' link and let us know and we will add your name. It's a two-step process: 1) you'll need to join first before you can 2) see profiles of other class members or send secure messages to other registered alumni.
'Classmate Profiles' is a secure online directory that only logged-in '73 alumni can view. When you update your profile, you make choices about privacy. Email addresses are required but will never be displayed; only a 'send private message' link. You'll receive a welcome email after you 'save' your updated profile.
How can you help? If you're in touch with 'Missing Classmates' or alumni who haven't yet updated their profiles here, please help us by clicking on their name to send an email invite - thanks. We will be sending postcards to alumni for whom we have addresses (who hadn't yet registered on this Site.) As 'undeliverable' postcards are returned, the 'Missing Classmates,' the list grows, so check it often and help us out!
Feedback/suggestions are always welcome--use the 'Contact Us' link.
ANNOUNCEMENTS
•

Message from Theresa Darveaux:

Geoff Cowley memorial service

Anyone who would like to pay their respects -

Grand America Hotel, Murano room,

Saturday, December 6, 2014 @ 2:00 p.m..

•

I want to inform fellow classmates that our dear friend, Susie Black Dunn, lost her best friend, law firm partner and husband last Sunday. His obituary (Tim Dalton Dunn) is in the Salt Lake Tribune starting today, 11/6/14. He attended our reunion with Susie.