Skyline High School

---
---

Skyline High Class of 1973
Welcome to the Skyline High Class Of 1973 web site. We have now celebrated our 40 year class reunion. It was fantastic to get together to celebrate and see how we are doing. From what we observed, we are doing quite well, thank you very much.
Class of 73, we want to make this site more interactive, so each month or more frequently we will be posting something from one of our more literary classmates to create interest, thinking and chuckles as you read what is posted. You all also can post pictures to the website and we will get out instructions for that also.
Happy Thanksgiving Everyone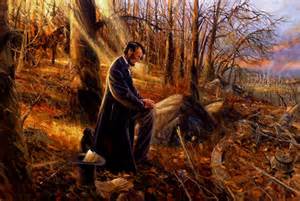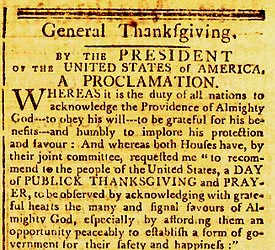 Lincoln Proclaim Thanksgiving a Holiday
GOOD PEOPLE WITH OLD BRAINS
Steve Davis
Recently, I watched a re-run of "The Invaders From Mars," (Circa 1953) which seemed much more benign than the first time I watched this horror, sci-fi thriller at Boog Manzano's house during a Friday night sleepover as an eight year-old.
I was raised on 1950's and 1960's classic chees-o-rama sci-fi B-movies – "The Brain That Wouldn't Die", "Invasion of the Body Snatchers", "Dementia 13" "The War of the Worlds" and "The Day the Earth Stood Still" just to name a few. These movies were supplementing with weekly TV series like the "Twilight Zone" and "Outer Limits". I watched it all; the good stuff", the "its-so-bad-its-good-stuff" and the truly bad stuff. At one point in my youth, I really believed that an invasion of flying saucers and Martian landings was imminent.

Whether it be through deadly laser-ray, microscopic parasites or gigantic mechanical tripods, aliens have been trying to conquer earthlings for years. Perhaps the most unsettling method of alien conquest was through mind control…really scary stuff to a kid with an active imagination.

I no longer fret about alien abduction or mind control by Martians. That's sooo yesterday. That preludes to the ultimate question - Now, what have I to fear? It's certainly not fear itself. Of course, the up-coming presidential elections are enough to strike fear even in the stouthearted. What a conundrum. Surely we're not expected to live life undaunted, without a single daunt. We must have something to be afraid of...

Of late, that phobia has since been replaced by something more terrifying, sinister and more ominous: my personal suspicion that our brains have become weakened by too much intellectual inbreeding from today's technology. Case in point - stupid smart phones and other digital devices as the new umbilical cord to dumb. There's reason for trepidation. It has turned us into a nation of feeble minds, spongy cortexes, where we only communicate in tweets, abbrs. and smiley faces. :)

I have always aspiring to achieve F. Scott Fitzgerald's test for a first rate intelligence by holding apposing ideas in the mind at the same time, while still retaining the ability to function. Perhaps the closest I will come is walking, talking and chewing gum at the same time. Personally I would like to put credence in the wives' tale – "older but wiser". However, I know people who are as foolish at 60 as they were at 20 and others whose smarts have cruelly diminished with age. So what is the truth about that?
Don't get me wrong – a feeble mind is better than none, I suppose.

In fact, I read recently that goldfish have a longer attention span than most people: Goldfish – 9 seconds; Humans – 8. Wow! Overtaken by a creamsicle colored sucker with a set of gills. I had rather hoped that mankind was a little higher up on the evolutionary scale. I stand corrected.
I understand species evolve according to what they're good at. I have always aspired to evolve into a powerful mind, one with an attention span that might expand to 9 seconds…and even exceed, with a little luck, to 9.25 seconds. I don't need the intellectual strength to break cinder blocks with a single thought. But I would like to bend spoons back with my mind to their original shape after scooping frozen ice cream. And personally, I don't want to rely on technology to do it with some app.

I aspire to generate wildly complicated concepts like abstract reasoning, humor, logic, deduction and imagination, concentration, and mental engineering. I want to be the anti-Joe Biden.

I'd like to be capable of delivering a sermon like the Gettysburg Address or Martin Luther King's "I Have A Dream" speech. Sadly, the closest I can get to Dr. King's address is "I Have Insomnia." Doesn't quite have the same ring.

Speaking of sleep disorders…

It seems the brain actually needs to have sleep to have a dream. Hmmmm. I have always considered sleep an expendable commodity. Whenever I had too much to do, I would simply go to bed later and get up earlier. I would try to out-run the sun. What could possibly go wrong?

Apparently everything. According to the scientific literature, insufficient sleep has side effects...
Lack of sleep inhibits us to concentrate, grumpy (oh, yeah!), accident prone, clumsy, forgetful…and I can't remember what else.

I also learned that bodies really do require sleep. When we sleep, our brain goes into housekeeping mode, and cerebrospinal fluid mops away metabolic wastes that have accumulated during the day. It appears that I have been hoarding metabolic wastes over the years. My head is full of mental clutter; dust bunnies of the brain. I have a slovenly cranium.

Toxic waste products collect in the brain (aka "brain poop") and this result in brain shrinkage. Seriously, brain shrinkage??? As if I didn't have enough to worry about. (Perhaps this explains why I often get lost in small thoughts…microscopic thoughts.) So, here's the real rub, the brain areas where cells are lost are the ones that regulate decision-making, emotions, alertness, learning, attention, recall, memory, and…I lost my train of thought.

This condition is known as GOOD PEOPLE WITH OLD BRAINS.

I suffer from this affliction. I waddle through my day with the heavy inertia of the sleep deprived, like I've been non-surgically lobotomized. I can't seem to decide if I should stage my own intervention and commit myself to an institution for the criminally geriatric, or write a book of memoirs based on the decomposition of brain cells called "50 Shades of Gray…Matter."

Again, the literature says that insomnia cannibalizes the brain. So does technology. Therefore, after 7.99 seconds of monumental concentration, I've come up with a plan. I have decided to get more sleep. And then I'm going to buy a goldfish to gauge any improvement in mental acuity, and try to elevate my intellect to a level of inspired befuddlement. I hope to actually become a GEYSER OF JOYFUL BRILLIANCE and the reincarnation of OLD FAITHFUL.

I will up my torque ratio and smother my brain in muscle developed by power lifting large thoughts. I'm tired of curling midget synapses. No more brain flab for me. I'll immerse myself in sleep; until I'm neurologically ripped with a cranial six pack. I will wither the world's phrenologists with awe, and live out my life in tranquil cognition.

I plan to reverse the ravages of Good People with Old Brains Syndrome, and when I'm done, I will bend not just spoons, but all the snow shovels I've been hoarding in the garage over the years.

But I must admit I would like to return to a simpler time, to the days of yore when there were no computers or smart phones and the only thing we had to fear was…Martian invasions.
This is the official website for our Class. To join (it's free!), click 'Classmate Profiles' at left and locate your name. It only takes a few minutes to update your profile. If your name is not on the list then hit the 'Contact us' link and let us know and we will add your name. It's a two-step process: 1) you'll need to join first before you can 2) see profiles of other class members or send secure messages to other registered alumni.
'Classmate Profiles' is a secure online directory that only logged-in '73 alumni can view. When you update your profile, you make choices about privacy. Email addresses are required but will never be displayed; only a 'send private message' link. You'll receive a welcome email after you 'save' your updated profile.
How can you help? If you're in touch with 'Missing Classmates' or alumni who haven't yet updated their profiles here, please help us by clicking on their name to send an email invite - thanks. We will be sending postcards to alumni for whom we have addresses (who hadn't yet registered on this Site.) As 'undeliverable' postcards are returned, the 'Missing Classmates,' the list grows, so check it often and help us out!
Feedback/suggestions are always welcome--use the 'Contact Us' link.