Skyline High School

In Memory
Gary Sine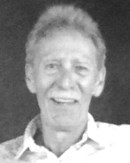 In Loving Memory
Gary Lee Sine (62) passed away April 5th 2017 in Hawaii, where he lived for over 30 years. He was a carpenter by trade and built his own house on family land on the Big Island, honoring his Hawaiian heritage.
He was born and raised in Salt Lake City and attended Skyline High School. He had a great sense of humor, a ready laugh and was kind and generous to all he met.
He will be missed and is so LOVED as a son, brother, uncle and friend.
He is survived by his mother Idamae Kelii Sine, (Ray Chavez), of Kohala Hawaii: sister Leianne (Scott) Buie of Salt Lake City, Utah and many nephews and nieces.
Preceded in death by his sister Lani (Gleave) of Monroe, Utah and his brother Jeff of Salt Lake City Utah.
A memorial service will be held in his honor April 29th in the Church of Jesus Christ of Latter Day Saints Kohala Ward in Hawi, Hawaii.
Published in Salt Lake Tribune on Apr. 16, 2017