Skyline High School

In Memory
Sue Reese (Kocher)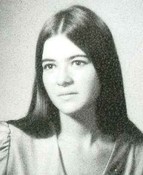 June16, 1955~May18, 2013
Early Saturday morning our beautiful sweet Sue passed away suddenly at home. She left this world peacefully in the arms of her husband Will, the place she was most comfortable.
Sue was born and raised in Salt Lake City. She had two older brothers Charlie and Mike and one younger sister Barbara. Sue was the one who looked over us all; a lot like a Mama Bear with her cubs.
In June of 1973 Sue married her one true love of her life, Gilbert "Willie" Kocher at St. Ambrose Catholic Church. On the 18th of May 1977 Sue and Will welcomed a baby boy, Will Jr. into the world. If ever there was a Guardian Angel, Sue was theirs.
Shortly after Will Jr. was born Sue went to work as a part- time receptionist for Salt Lake County Parks & Recreation. She continued her employment with the county for the next 26 years until the time of her passing. During those 26 years Sue's dedication and work ethic saw her through countless promotions to the position she currently held as a Regional Sectional Manager. During her time with the county Sue was a mentor to so many. She was very dedicated to her job. She was honest and she stood up for what was right no matter the cost, it's how she was raised, it is how she lived her life and it is what she encouraged in everyone else. Salt Lake County Parks & Recreation has a motto: " Improving Lives through People Parks & Play". Not only did Sue do that, she lived it.
As life moved forward Will Jr. married his true love Jackie and together the four of them took life for quite a ride. They traveled together, they supported University of Utah football together, they went out to dinner together and they simply shared life together.
Sue loved her morning walks in the neighborhood park with Otis, her West Highland Terrier. She loved a great glass of wine, a good book and relaxing on her patio. She loved to travel and was lucky enough to see the world with her husband Will by her side. She loved her brothers and her sister and above all else was most proud of her son. She loved Mexican food and a great Margarita.
We were her life and she was ours. Sue was fierce. She was honest and she was the kind of woman we should all hope to be lucky enough to know just once in our lives.
She was also very private. In honoring Sue's wishes there will not be a public ceremony. As her family if we could ask one thing in lieu of flowers, cards and well wishes it would simply be this, give someone you love a hug and tell them you love them. You see, you never know, they could be gone in an instant.
God's most precious work of art is the warmth and love of a mother's heart.
Published in Salt Lake Tribune on May 26, 2013