Skyline High School

In Memory
Mike Mettenet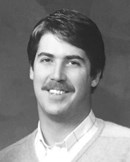 Mike Mettenet 1954 ~ 2016

Mike Mettenet our beloved father, husband, brother, uncle and friend passed away peacefully in his home surrounded by his family on Monday, June 20 in Sandy, Utah.
Mike was born on December 5, 1954 in Radford, Virginia. He was the second of three children of Ernest and Linnea (Winky) Mettenet. He graduated from the University of Utah with a degree in Marketing.
He married Sherri Pino (Bear) on August 24, 1991 and they had two beautiful daughters together (Sarah and Erin). Sarah (21) and Erin (19) were the light of his life and his love for them knew no bounds. They had him wrapped around their fingers from day one. He loved being their Dad and would make any sacrifice for them. We know they will feel of his love and influence for the rest of their lives.
He married Chanel Danise Holmes on June 14, 2010. Mike had a great love for her children Lake (10) and Libby (8). They returned the love to Mike and were a great blessing in his life. We are grateful to Chanel and Sherri for all of the happiness, joy and love they brought into Mike's life.
Mike had a very successful sales career in the sporting goods and composite fiber industries. He managed Wolfe's Sporting Goods early in his career and later worked at Hercules, Hexcel, Aldila and Thin Ply Technology. Although he had great success in his career he would say the most important outcome from those years were the friendships he developed that lasted a lifetime.
Mike had a dynamic, entertaining personality and a unique ability to find humor in any situation. You couldn't be with Mike for any period of time without laughing at one of his observations, jokes or tales from his past. It felt good to be with Mike. He would always put a smile on your face and make life a little more fun.
In addition to everyone mentioned above, Mike is survived by his siblings Deborah (Don Sticinski), and John (Margie).
Mike - thank you for bringing so much life and happiness into all of our lives. We'll miss your contagious laugh, beef sticks, stories, humor, chokeholds, dance moves and most importantly your larger than life personality. We love you. Say "hi" to Mom-Mops and Pop-Pops from us. A reception in Mike's honor will be held Monday June 27 from 7 p.m. to 9 p.m. at his home on 1802 Michael Way in Sandy, UT. In lieu of flowers please make a donation to the Michael Mettenet Memorial Education Fund at any U.S. Bank.