Skyline High School

In Memory
Dennis Stapley VIEW PROFILE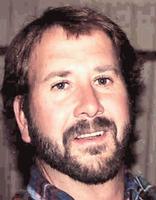 Denny Stapley May9, 1955 - July 12, 2018
Denny passed away Thursday, July 12, 2018 in his home suddenly and unexpectedly of a heart attack.
Denny was born May 9, 1955 in Salt Lake City, Utah to William Marden Stapley and Joyce Marie Kelley. He grew up in East Millcreek, Utah and graduated from Skyline High School in 1973.
Denny was a man who knew how to fix everything. He was a 'handyman' who could tackle any project. He worked several different trades in construction throughout his life. He was a perfectionist with a strong work ethic. He had a love for music and was an audiophile. He loved to listen to his vintage 1979 JBL L112 speakers with anyone who had time to sit down with him. He loved folk rock, classical music and other genres of music. He enjoyed going to many concerts over the years with his brothers and friends. He had a nick name for almost everything and everyone. It brought him joy to make people laugh. Denny was a lot like his dad, if you had the time, he had a story. He was a Ute fan for life and attended football and basketball games starting in 1966.
Denny loved and missed his parents every day. He loved his nieces and nephews like they were his own children and he loved anything to do with family. When his mother was alive he would call and talk to her every day on the phone or visit her in person.
He married Renate McKay on July 19, 2003. Together they had two children, Vincent and Lillian and he was a step dad to Ben and Thomas McKay. He loved his children dearly and considered them his greatest accomplishment. Denny was a member of The Church of Jesus Christ Of Latter Day Saints and was recently able to baptize both Vincent and Lillian.
He was preceded in death by his sisters, Lila Jean Stapley and Jackie Forrest; parents, William and Joyce Kelley Stapley. He is survived by his wife Renate, son Vincent, daughter Lillian, stepsons, Ben (Wendy) McKay and Thomas McKay; brothers, William (Billy) Stapley Jr., Gary (Wendy) Stapley; Uncle James (Maureen) Kelley, Aunt Pauline (Marv) Bowser and many nieces, nephews and cousins.
His funeral will be held on Friday, July 20, 2018 at 11:00 am at the Gunderson Lane Chapel At 1925 East Gunderson Lane, Holladay Utah. Friends and family may call Thursday, July 19 from 6-8 pm at the Gunderson Chapel or from 9:30-10:45 am Friday July 20 prior to the services.
Click here to see Dennis' last Profile entry.