Skyline High School

In Memory
Corey Stillman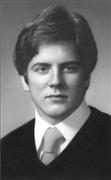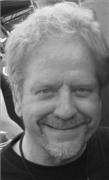 Corey Milton Stillman
1955~2015
Arnhem, Netherlands-Our beloved brother, uncle, and friend passed away on Wed. March 18, 2015 in Arnhem, Netherlands of cardiac arrest. Born in Salt Lake City, Utah on Aug. 28, 1955 to Joseph Milton ("Mitt") Stillman and Virginia Sherman Stillman. Corey was the youngest of three children. He attended the Univ. of Utah. He served an LDS Mission to the Netherlands from 1975 to 1977. Corey worked for Teerlink Cabinets in S.L.C. following his mission. He enjoyed fishing and skiing in Utah before moving to the Netherlands in 1988. He married Sylvia Grondman in Velp, Netherlands on Oct. 30, 1981; later divorced. Corey worked for many years at TPG Post, a Dutch parcel delivery service. He enjoyed photography as a hobby. For 27 years, Velp was Corey's home.
Corey was a kind man and a friend to everyone. His many Dutch friends held a memorial service on March 25, 2015 in Arnhem to say goodbye to "Cor" before his body was returned home to S.L.C.
Corey was preceded in death by his parents. He is survived by his sister Linda Marlene (Mike) Hilton, his brother Lonny Joel (Julie) Stillman, his nieces April Leena (Tom) Taylor, Marci Dawn (Matt) McDaniel, his nephew Aaron Joseph (Lisa) Stillman, and many cousins.
Graveside service at 11 a.m. on Friday, April 3, 2015 at Mtn. View Cemetery, 3115 E 7800 S, S.L.C. A visitation will be held 1 hour prior to the service.
The family wishes to thank Van Eldik Funeral Care, Karin De Kruijf, Ginger Holdijk, Roos Cohen, Sylvia Grondman, the U.S. Consulate staff in Amsterdam, and the Mt. View Mortuary for their kindness and assistance.
Published in Salt Lake Tribune on Apr. 1, 2015