Skyline High School

In Memory
Dan Stoker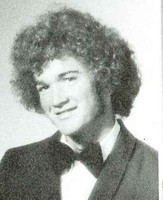 Daniel Green Stoker died September 9, 1997 of sudden heart failure in Sun Valley, Idaho.
He was born December 28, 1954 in Salt Lake City, Utah to Dr. C. L. "Kenny" Stoker and Barbara Green Stoker and was the fifth of their six children. He graduated from Skyline High School in 1973.Dan was an avid skier and loved golf. For many years he competed in free style skiing meets in Utah and surrounding states. He enjoyed the outdoors, and particularly loved the mountains in Utah, Idaho and colorado where he skied and worked. He was a helicopter pilot and worked for many years as a server in the food and beverage business. "Uncle" Dan has many nieces and nephews whom he loved and enjoyed. He is survived by his brothers and sisters: Susan (Tom) Early, Lake Oswego, OR; Stephen (Tricia) Stoker, Douglas (Rebecca) Stoker, Marty (Ralph) Andersen, Salt Lake City; Sarah (Warren) Sweeten, Woodland; his stepmother, Eloise K. Stoker, Tempe, AZ and many cousins, aunts and uncles in an extended family who love him and will miss him greatly.
Funeral services will be held at 12 p.m. on Saturday, September 13, 1997 at the Mt. Olympus 8th Ward Chapel, 4176 S. Adonis Drive (3700 E.) Friends and family may call from 10-11:45 a.m. prior to services at the ward. Interment, Wasatch Lawn Memorial Park.