Skyline High School

In Memory
Scott Miner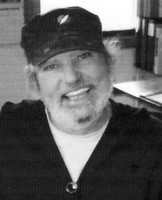 STEVENSVILLE - Scott Robert Miner, 55, passed away Monday, Nov. 1, 2010. Scotty (as he was known to virtually everyone) was born in Salt Lake City on Aug. 5, 1955, to Marian and Wally Miner. He lived in the Bitterroot Valley for the past 28 years. Scotty and his partner of 27 years, Nancie Schumacher, maintained their residence east of Stevensville.
Scotty was devoted to Nancie. He was proud of his craftsmanship as a carpenter. He loved music! Perhaps more than anything, he had a great capacity to enjoy the company of others and his friendships were many. Scotty was always the first to offer help. He saw the good in people and seldom had a bad word to say about anyone. He loved to golf at Whitetail, to fish the Bitterroot and to spend time at his friend's cabin on the Stillwater. Scotty fought his eight-month battle with illness courageously and fiercely, able to stay at home as he wanted until the very end.
Scotty is survived by his mother, Marian; his partner, Nancie; and by her daughter, Jennifer, son-in-law Ben and their children Evan and Owen. He is also survived by his brothers, Rick and Matt; his sisters, Camille and Celeste; and many aunts, uncles and nieces.
A celebration of Scotty's life will be at the Full Moon Saloon in Stevensville, 4-6 p.m. Friday, Nov. 12 (potluck).
Condolences and memories may be shared with family at www.brothersmortuary.com.