Skyline High School

In Memory
Margaret Grow (Sevy)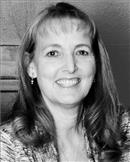 Margaret Anne Sevy
1954 - 2016
SLC, UT -Margaret Anne Grow Sevy reluctantly departed this mortal existence on July 29, 2016. With heavy hearts her eternal companion, loving family, and cherished grandchildren bid her farewell following a long and courageous battle with cancer.
Margaret was born December 21, 1954 in Redwood City, California. She was the youngest child and only daughter of Richard William Grow and Peggy Anne Staub.
She married her devoted husband, Donald Clark Sevy, Jr., in the Salt Lake Temple on May 22, 1975. Subsequently their principal life's work was to build and nurture an eternal family, a work that we know will continue even while we occupy different sides of the veil.
In the process of rearing six happy children she earned honorable mention for 4 Eagle Scout badges and 8 college degrees. She shared with us her love of theatre as well as the music of her youth, which we would often sing along with on long car trips when she was always the designated driver while Dad rode shotgun. She was always the last one to sleep at our house, waiting up for anyone getting home late. A night owl, you would rarely see her up before 9 a.m. on any given day, but you could always get her full attention, any time day or night, if you needed her.
Although she had no biological sisters, Margaret collected many throughout her life. She was friendly and outgoing in a way that quickly turned strangers into friends, and friends into family. Traveling the world was one of her favorite pastimes, whether to take in a Broadway show, follow Utah's "Red Rocks" to another gymnastics tournament, or explore far off reaches of the globe. Her desire to serve was unsurpassed, whether as a beloved real estate agent for 34 years, or in the countless church callings or volunteer opportunities she regularly assumed when she saw an opportunity to bless the lives of others. She shared her talents selflessly, whether creating beautiful watercolors, giving haircuts, or just listening compassionately.
Her work of loving and serving others was never finished. In her absence we will carry on, welcoming her newest granddaughter this coming December with a Build-A-Bear, reminding every grandchild they're loved "a bushel and a peck", and ensuring the magic of Christmas is felt both in the opening of wondrous presents and in remembering the Savior's birth. We anxiously await the day she'll be back to document more of our lives on Facebook, and can pick up where she left off playing Rook with friends and resuming her pursuit to conquer every Freecell solitaire iteration (next up, game 37111).
Margaret is survived by her husband Clark; six children, David (Krista), Shaunda (David) McKay, Shayla (Michael) Tucker, Eric, Christopher, and Alan (Danielle); 15 grandchildren, Parker, Owen, Watson, Elise, Quentin, Mackenzie, Lydia, Drew, Eliza, Tyler, Lincoln, James, Madeline, Calvin, and AJ; brothers Richard (Jody) and Robert (Linda) Grow, and adopted sister Elaine (Harry) Sombrero.
She was preceded in death by her parents, and her brother David. Even as we mourn her passing we rejoice in their joyful reunion.
Funeral services will be held Friday, August 5, 2016 at 11 a.m. at the Fortuna Ward, 4407 S Fortuna Way. Friends may visit at the Fortuna Ward Thursday from 6 to 8 p.m. or Friday from 9:30 to 10:30 a.m. Interment at Salt Lake City Cemetery.
Published in Deseret News on Aug. 3, 2016f