Skyline High School

In Memory
Rob Hammar VIEW PROFILE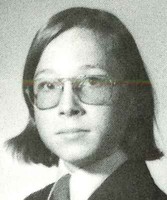 Rob Hammar returned home for a tee time with God on April 13,2000 from injuries sustained in an automobile accident on March 13, 2000, at the age of 43.
Rob had the uncanny ability to make every one around him happy. He was always there for anyone who needed understanding, friendship and love.Rob was born July 2, 1956 in Birmingham, Alabama to Robert L. and Esther (Skip) N. Hammar. He married his true love, Trudy Ann Bendixen, on July 22, 1998 at Mountain Dell Golf Course among family and friends. He is a graduate of Skyline High School.
Rob enjoyed the love of old movies, especially the classics. He was an avid golfer. When Rob cooked, everyone knew they would get the best meal of their life. He was happiest when he could cook for all the people he loved. His kitchen was always a happy meeting place.
Survived by his wife, parents and brother, Bill (Margean); four wonderful children that he took care of as his own, Eric, Ryan (Michele), Quinn, Victoria Fritsch; mother and father-in-law Homer and Geniel Bendixen; and Trudy's brothers and sisters; Lewie (Michaelene), Randy (Tracy), Cindy (Scott) Hadley, Kent (Cindy), Don (Debbie), Tammie (Michael) Dusoe, Marie Noble, Micheal (Cori) and many, many nieces and nephews who he truly adored and loved.
Memorial services will be held on Friday, April 21, 2000 at the Church of Religious Science located at 5448 South 900 East at 5 p.m. by Rev. Donald Graves.
In lieu of flowers please consider donations to intermountain organ donor services.
Click here to see Rob's last Profile entry.