Skyline High School

In Memory
Rick Black VIEW PROFILE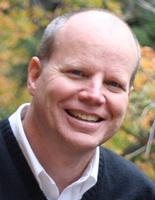 Obituary
Our dear husband, father, and Papa, Richard "Rick" Reed Black passed away on February 28, 2020 in South Jordan, Utah. He fought a courageous battle with a long illness and will forever be our hero whom we love and adore.
Rick was born on September 8, 1955 to Velvia Charlotta and Harold Reed Black in Mesa, Arizona. During his high school years the family moved to Salt Lake City, where he attended Skyline High School and later the University of Utah. During his high school years and young adult life, he was able to connect with others in a way that allowed him to establish treasured friendships that lasted his whole life. He served a mission for the Church of Jesus Christ of Latter Day Saints to the Fresno, California Spanish Speaking Mission, which included much of northern California at that time. On April 8, 1977, he married Rayemanette Boots in the Salt Lake Temple. They had 3 beautiful daughters - Ruth, Rachael and Bekah, and his role as a devoted and loving father was one of his greatest joys.
Later, Rick married Jeanne Johnson in the Bountiful Temple on March 24, 1999. This new marriage brought an additional five children to his family, and he embraced that opportunity and challenge with love. Now with a total of eight children, and later growing to then include in-laws and twenty seven beautiful grandchildren, he felt so blessed. His relationship with all of these family members was an example of goodness and tenderness that was admired by many.
His past talents and hobbies include a profession in sales, snow skiing and water skiing, wood working, as well as a love for cars, tools, reading, music, and cherishing the time he spent with his family. He loved working in the garage, using his handyman skills and trying to figure out how to fix things, watching movies, driving anywhere, attending the temple, and holding his newborn grandchildren. He was optimistic, forgiving, and dedicated to serving others. He enjoyed the camaraderie of many relationships from years past and also the friendships he continued to find in every stage of life - from sons and daughter in law and extended family, to neighbors and ward members. He always loved a good time!
Rick's love of the gospel of Jesus Christ was exemplary to all who knew him. He often spoke of his missionary experiences that helped to strengthen his testimony and talents. His several callings in the church included many leadership and teaching positions; his favorite was teaching Sunday School to the teenagers in his ward. Several years ago, he loved serving as a temple worker in the Jordan River Temple. His deep and abiding testimony and love for the Savior was apparent in the way he lived his life, loving others and exercising faith with quiet dignity to move forward.
Rick, Dad, and Papa, we will dearly miss your sweet influence and presence in our lives, but know we will be with you again. What a joyful reunion that will be!
Rick is preceded in death by his parents, two siblings, Mary and Ron, and infant granddaughter, Janie May Jeppson. He is survived by six siblings: Peggy, Donna, Connie, Robert, Linda, and Chris; his wife Jeanne; daughters Ruth, Rachael (Josh, Ty Ty) and Bekah (Cole, Jude, Otto, Noel); step-children Renae (Aaron, Caleb, Avery, Presley), Erin (Joseph, Annalyn, Isaac, Max, Kayla, Henry), Amberly (Matt, Kenton, Elise, Lindy, Cal, Ridge, June), Megan (Pasquale, Pete, Liliana), Brian (Alisha, Jayce, Halli, Mayci, Jax, Cora).
A viewing will be held on Tuesday, March 3rd from 6 – 8pm at Anderson & Goff Mortuary (11859 South 700 East, Draper). Funeral Services will be held on Wednesday, March 4th at 11am at the Eastridge 5th Ward Chapel (11777 Willow Wood Drive, Draper) with a viewing beginning at 10am, prior to the services that morning.
In lieu of flowers, a donation to the Alzheimer's Association would be greatly appreciated to help with ongoing research in the dementia illnesses.
We extend our deepest appreciation to our many friends and family members for countless hours of loving care given to Rick. We also offer our most sincere gratitude to Holladay Healthcare, Riverway Assisted Living and Memory Care, and Canyons Hospice for providing exceptional care and comfort to Rick these past 5 months.
Click here to see Rick's last Profile entry.